Tamanu oil is a natural extract that often appears in the ingredients of cosmetic products. This essential oil has several applications to care for the skin. It is also used for hair care.
Tamanu or Calophyllum inophyllum is a slow-growing tropical evergreen tree. The specimen grows on the islands of French Polynesia. It is also scattered in certain regions of the southern Pacific Ocean. Its nuts fall and end up in the sea to be carried to other coastal areas. The fruits take root and grow into new trees. This explains the wide spread of the specimen. The tree likes salty and sandy soil near the sea and can grow up to 25 meters high. Calophyllum inophyllum is the scientific name for Tamanu. The term comes from the Greek and means "beautiful leaf". The branches of the plant are covered with beautiful shiny dark green oval leaves. The foliage is dense and so broad that it is often larger than it is tall. Also, this Polynesian tree produces small, sweet-smelling white flowers with a yellow centre. Note that flowering occurs twice a year.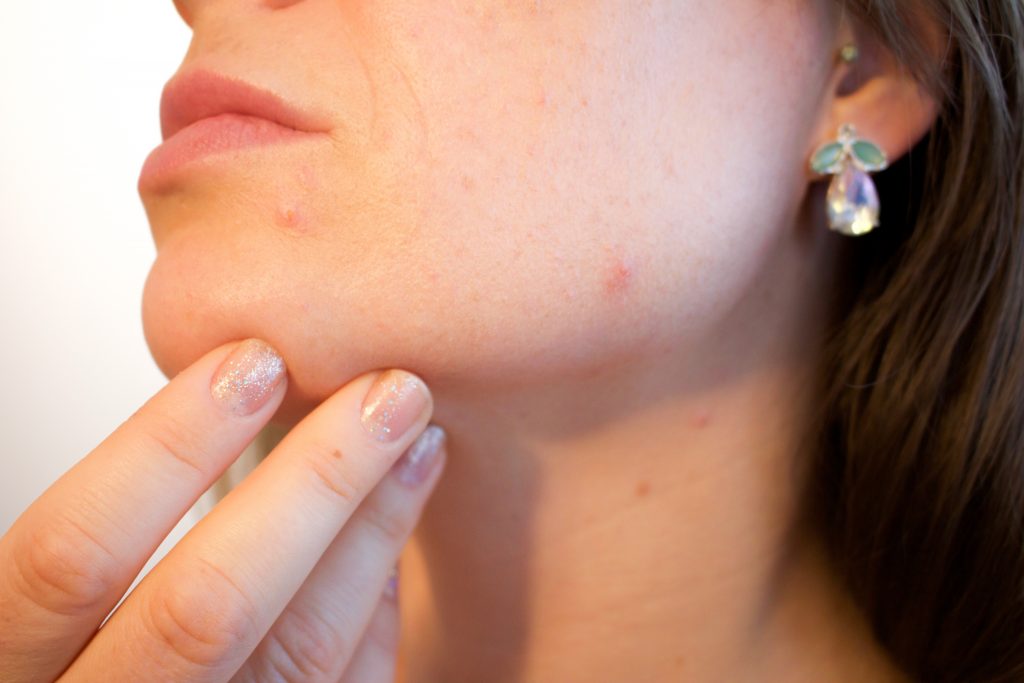 Flowers come from bunches of fleshy fruit the size of an apricot with a pulp that tastes like an apple. The fleshy fruit has a smooth, green skin at first. As it ripens, the fruit wrinkles and its colour changes from green to yellow and then to brownish red. Inside the fleshy fruit is the Tamanu nut from which the oil is extracted.
Skin Care with Tamanu Oil
For a blend of moisturizing oils to reduce stretch marks, combine 8 teaspoons of Tamanu oil and 4 drops each of the following essential oils: myrrh, lavender, incense and cedarwood. Apply the mixture regularly and massage into the affected areas for 3 months – this will promote the discolouration of unwanted marks and blemishes. To reduce the appearance of scars, gently mix the following oils: 4 teaspoons of Tamanu oil and 2 drops each of the following essential oils: carrot seed, cedar wood, geranium and rose absolute. Apply this mixture directly to the affected areas.
Hair care with Tamanu oil
Tamanu oil is a natural extract to facilitate hair care. To smooth wild locks, you can rub 2 drops of Calophyllum inophyllum oil between your fingers and apply to broken hair.
For a revitalizing hair treatment with Tamanu oil, apply 5 to 10 drops of the extract to the scalp and comb through the strands to the ends. Leave on for 10 to 15 minutes before taking a shower to allow the product's moisture to take effect. This also allows it to penetrate the hair shaft to create a protective barrier against the potentially harsh effects of shampoo and water. After showering, the hair will remain smoother and softer and will therefore be easier to style. This treatment should be repeated once or twice a week for optimal results.
A nourishing hair treatment with Tamanu oil improves hair growth and restores shine. To do this, mix 2 tablespoons of Polynesian oil, 2 tablespoons of castor oil, 1 tablespoon of coconut oil, 4 drops of rosemary essential oil, 4 drops of lavender essential oil, 4 drops of cedar essential oil, 4 drops of thyme essential oil and 2 drops of geranium essential oil. Then place the mixture in a dark glass dropper bottle of 120 ml. Plug and shake the bottle well, then apply this serum on the hair and leave it as a night mask. This treatment can be repeated once a week.
More about Tamanu oil here